Saturday, July 8, 2017 - 1:00 pm to 5:00 pm
Skill Level: Beginner
Seats Available : 0
RARE Science has initiated the RARE Bear program,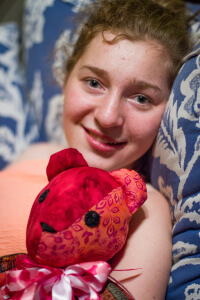 a grassroots community-driven outreach for kids with rare disease. Community volunteers create one-of-a-kind teddy bears for one-of-a-kind "rare" kids like Lilly. On the evening of August 13th, 2015  Lilly was gifted the first RARE Bear, kicking off a mission to change the future for kids with rare disease.
Please join us in making RARE bears to be donated to this very special program.
Register
Or to cancel your registration